Are you facing suspicions and uncertainties in your marriage that have left you seeking answers? A post-marital investigation in India can provide you with the clarity and peace of mind you deserve. Our dedicated team of professionals is here to assist you in navigating through this challenging phase of your life.
Understanding Post Matrimonial Investigations
A post-marital investigation is a specialized service that delves into the activities and behavior of a spouse after marriage. It is a crucial step for those who suspect infidelity, financial misconduct, or any other secretive actions that could impact the marriage.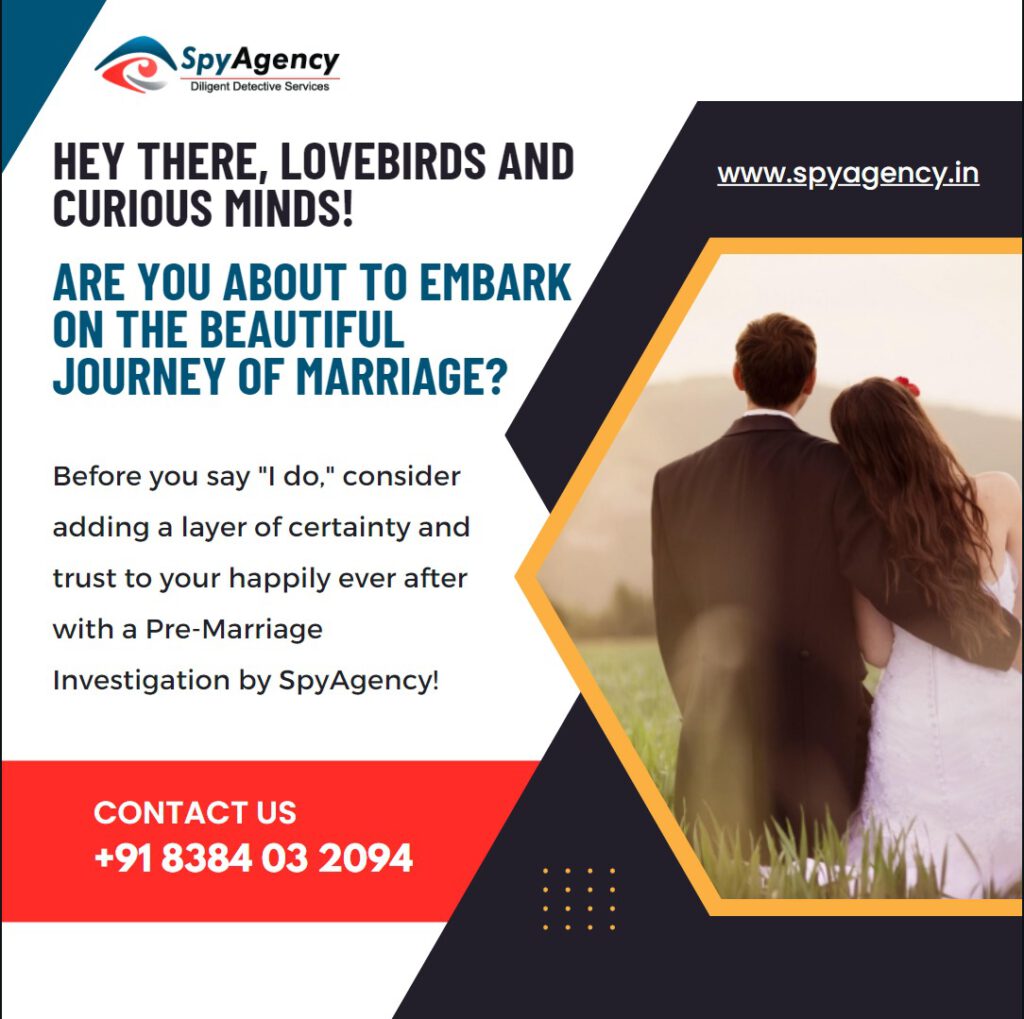 Why Opting for a Post Matrimonial Investigation?
Discovering the truth about your spouse's actions can be a life-changing decision. Here's why you might consider a post-marital investigation:
Infidelity Suspicions : If you suspect your spouse is involved in an extramarital affair, an investigation can help confirm or refute your suspicions.
Financial Concerns : Suspicious financial activities, such as hidden assets or unexplained expenses, can be a significant cause for concern. A post-marital investigation can uncover such issues.
Child Custody Matters : In cases of divorce or separation, investigations can play a pivotal role in determining child custody arrangements by establishing the fitness of each parent.
Alimony and Support : Ensuring that you receive or provide fair financial support is essential in the aftermath of a divorce. Investigations can help establish financial facts.
The Process of Post Matrimonial Investigation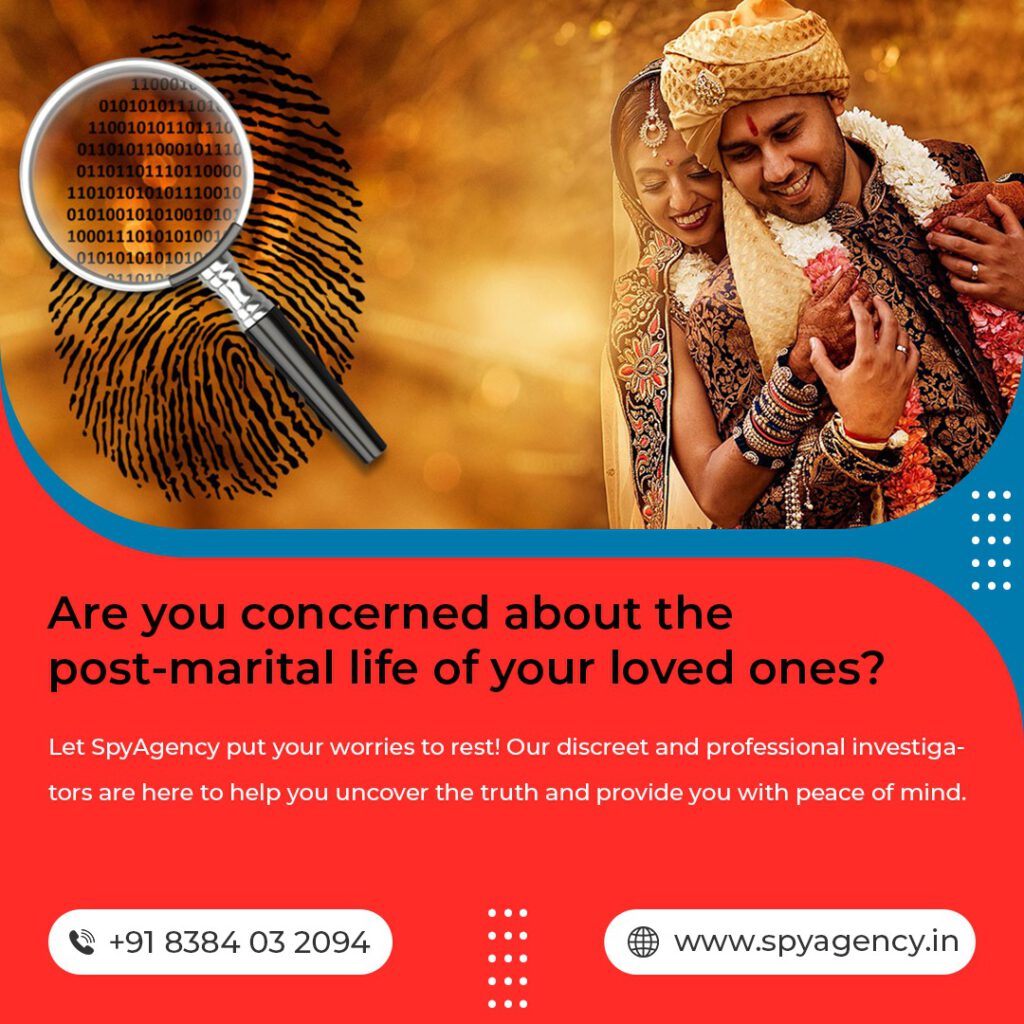 Consultation and Planning
Our journey begins with an initial consultation, where we discuss your concerns and objectives. This crucial step allows us to tailor the investigation to your specific needs.
Surveillance
Our team of skilled investigators employs state-of-the-art surveillance techniques to monitor your spouse's activities discreetly. This phase is critical in collecting evidence.
Gathering Evidence
We use various methods to collect evidence, such as photographs, videos, and audio recordings. This evidence is admissible in legal proceedings if necessary.
Documentation
Our investigators meticulously document all findings and observations to provide you with a comprehensive report. This report can serve as valuable evidence during any legal proceedings.
Frequently Asked Questions (FAQs)
1. Is Post Matrimonial Investigation Legal in India?
Yes, post-marital investigations are legal in India as long as they adhere to ethical and legal standards. Our investigations are conducted within the boundaries of the law.
2. How Long Does a Typical Investigation Take?
The duration of an investigation can vary based on the complexity of the case. On average, it may take several weeks to complete.
3. Will My Spouse Be Informed About the Investigation?
No, our investigations are conducted discreetly, and your spouse will not be informed of our activities.
4. Can I Use the Evidence in Court?
Yes, the evidence collected during the investigation can be used in court proceedings if required.
5. What Should I Do with the Results of the Investigation?
The results can guide you in making informed decisions about your marriage, divorce, child custody, or financial matters.
In times of uncertainty and doubt, seeking the truth is paramount. Our post-marital investigation services in India are designed to provide you with the clarity and closure you need to move forward. Whether it's infidelity, financial concerns, or child custody matters, our dedicated team is here to support you every step of the way.
If you're ready to take the first step towards uncovering the truth, contact us today for a confidential consultation. Your peace of mind is our priority.