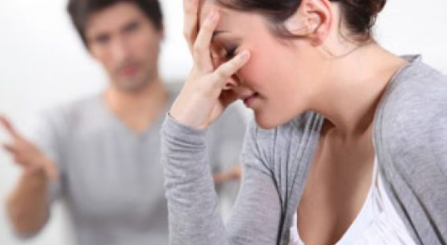 People call private detective agencies for several reasons: to prove or obstruct their partner's infidelity; Gathering evidence for a court case or divorce; Locate the missing person; Do background checks on potential employees or investigate fraud and other obstacles.
A detective agency, often referred to as a private investigator, provides a wide range of investigative services to private individuals and companies. In many instances, people do not realize how many services these companies offer and how they can help you find the truth in a situation. Depending on your unique circumstances, you may find that hiring one of these detective agencies can provide you with the answers you need to proceed. They are sometimes ex-police or security personnel, so will possess both understanding and experience of investigative work.
The first thing that all spying agencies will offer is surveillance. If you are thinking of getting divorced and you feel that your spouse is cheating on you, one of these agencies will be able to gather evidence to calm your mind. They will follow your spouse, document their findings and take photos to support their evidence. This is something that you can use to give complete peace of mind.What's more, these agencies often have access to the most cutting-edge, high-tech surveillance technology that will provide you with watertight evidence used in court or to inform your personal relationships.
The results will normally be presented to you in the form of photographic and video evidence along with a comprehensive written report. Private detective agencies are required to follow strict privacy policies, so you will know that all your information is being handled sensitively and confidentially. If you feel that you should hire a private investigator – be it for a personal or business matter – you will need to find a detective service operating in your local area. Spend a little time online researching your options before calling in to make your inquiry, as you want to make sure that you are working with a professional, established company.
In this event, if you believe that one of your employees is stealing from you, then the agency can conduct a full investigation to identify whether the allegations are true or not, so you know what actions to take in the long run and you in which place security measures are to be taken? The agency's website should give you some information about the background of the private investigators working there and how long they have been in business, but the best way to get the company out properly is to see them in person. Many will advertise their address online, while others cannot – so you may need to e-mail or call first.
Keep in mind that when you make contact, you should be able to speak in confidence directly with an investigator. You can also send an email if you want. When you have clarified your position, the agency will likely invite you for a full consultation and personally tell you their recommended procedure.A good detective agency will help you with tracing services. Whether you have a customer who has caused your company to disappear for a large sum of money or you have someone who has run away from your car and never transferred it to your name, they will find out the person completely. . The trace includes everything from their credit report to their last job, so you can find them, so you can take the necessary steps required.If you are looking for surveillance services, you will need to decide whether you want to rely on personal surveillance (using clandestine vehicle tracking devices or computer tracking) or human surveillance. Manned surveillance operations can be highly effective in obtaining evidence of personal activity in many situations.