Marriage, often considered a sacred bond, can sometimes become shrouded in uncertainties and doubts. In a diverse country like India, where traditions and modernity coexist, the need for post-matrimonial investigations has witnessed a surge. SpyAgency, a leading private investigation firm, has emerged as a beacon of truth in the labyrinth of suspicions, offering a unique and reliable solution to those grappling with post-marital uncertainties.
The Need for Post Matrimonial Investigations:
Marriage is a journey filled with emotions, and sometimes, it takes unexpected turns. Doubts and suspicions can creep into relationships, leaving individuals in distress. Post matrimonial investigations become a necessity when trust is compromised, and spouses find themselves grappling with questions that demand answers.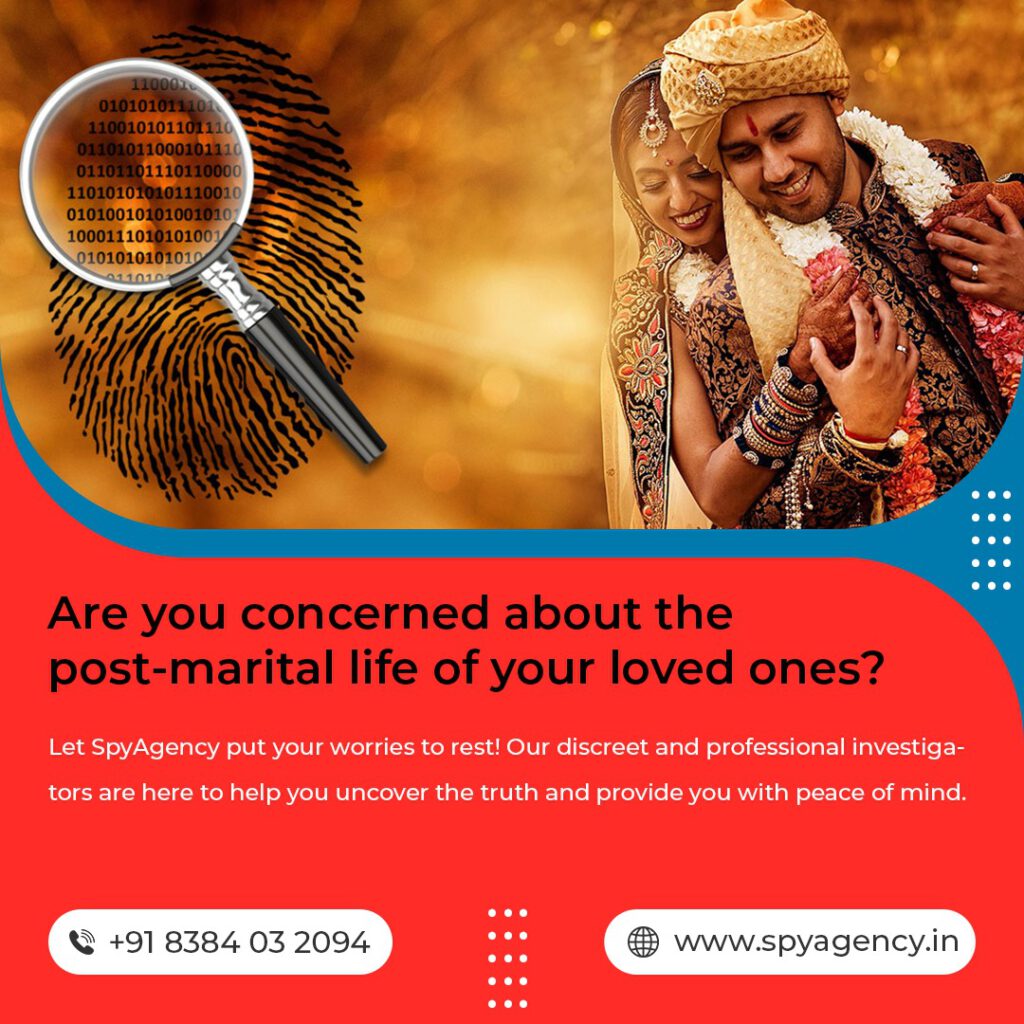 In a society where familial and societal pressures often lead individuals to conceal the truth, SpyAgency steps in as a neutral third party, dedicated to unveiling the reality. Be it suspicions of infidelity, financial discrepancies, or hidden backgrounds, the agency employs a range of cutting-edge techniques to bring clarity to the complex web of relationships.
SpyAgency's Approach:
What sets SpyAgency apart is its meticulous and discreet approach to investigations. Understanding the sensitive nature of post-matrimonial cases, the agency employs a team of seasoned investigators who blend seamlessly into diverse environments, ensuring that their presence remains unnoticed. This covert approach allows them to gather information without compromising the integrity of the investigation.
SpyAgency utilizes a diverse range of resources, from surveillance technology to human intelligence, to piece together the puzzle for their clients. Whether it's tracking the movements of a spouse, delving into financial records, or uncovering past relationships, the agency leaves no stone unturned in the quest for truth.
Technology and Expertise:
In the digital age, where information is often just a click away, SpyAgency leverages cutting-edge technology to its advantage. From tracking online activities to retrieving deleted messages, their technological prowess complements the traditional investigative methods.
Moreover, the agency's team comprises individuals with a diverse set of skills – from former law enforcement officers to cybersecurity experts. This blend of experience ensures that SpyAgency is equipped to handle a wide array of cases, adapting their strategies to the unique challenges presented by each investigation.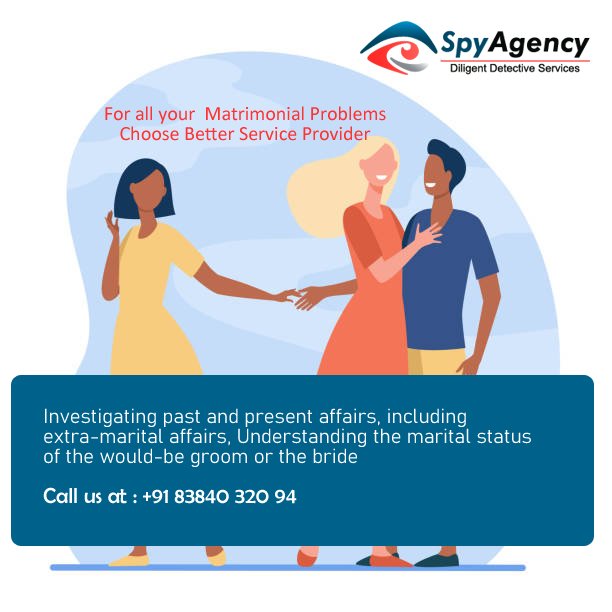 Case Studies:
To illustrate the effectiveness of SpyAgency's approach, let's delve into a couple of anonymized case studies.
Case Study 1: Infidelity Concerns
A client approached SpyAgency with suspicions of their spouse's infidelity. The team discreetly conducted surveillance, tracking the spouse's movements and interactions. Through a combination of physical surveillance and digital forensics, they were able to provide concrete evidence of the spouse's unfaithfulness, helping the client make informed decisions about their relationship.
Case Study 2: Financial Discrepancies
In another case, a client was concerned about financial irregularities in their partner's activities. SpyAgency's financial investigators combed through records, uncovering hidden assets and financial transactions. The evidence provided by the agency played a crucial role in legal proceedings, ensuring a fair division of assets during divorce proceedings.
Legalities and Ethical Considerations:
One of the key aspects that distinguishes SpyAgency is its commitment to operating within the bounds of the law. The agency adheres strictly to ethical standards and ensures that all investigations are conducted in a legal and non-invasive manner. This commitment not only safeguards the rights of the individuals involved but also enhances the admissibility of the evidence collected, should legal action be pursued.
The Emotional Toll and Support Services:
SpyAgency recognizes that navigating through a post-matrimonial investigation can be emotionally draining for individuals involved. To address this, the agency provides not just investigative services but also emotional support to their clients. Trained professionals offer counseling and guidance, helping individuals cope with the emotional upheaval that often accompanies such investigations.
Client Confidentiality:
Understanding the sensitivity of the matters they handle, SpyAgency places a paramount emphasis on client confidentiality. The agency ensures that the identity of their clients and the details of the investigations remain secure. This commitment to discretion builds trust, an essential component in the delicate process of post-matrimonial investigations.
In a society where relationships are complex and often shrouded in layers of secrecy, SpyAgency emerges as a beacon of truth. Their unique blend of traditional investigative methods, technological prowess, and commitment to legality and ethics sets them apart in the realm of post-matrimonial investigations in India.
Navigating the uncertainties of post-marital life can be challenging, but with SpyAgency, individuals find a partner dedicated to unraveling the truth. In the intricate dance between tradition and modernity, SpyAgency stands as a testament to the evolving landscape of private investigations in India, offering clarity in the face of doubt and empowering individuals to make informed decisions about their relationships.